TURKMEN-BAHRAINI POLITICAL CONSULTATIONS WERE HELD IN MANAMA
On June 14, 2022, regular political consultations between the Foreign Ministries of Turkmenistan and the Kingdom of Bahrain were held in the city of Manama. The Deputy Minister of Foreign Affairs B.G.Myatiev headed the Turkmen delegation, the Bahraini delegation was headed by the Deputy Minister of Foreign Affairs for International Affairs of the Kingdom of Bahrain Sheikh Abdullah bin Ahmed bin Abdullah Al Khalifa.
During the consultations, the diplomats stated that the two states are successfully cooperating within the framework of authoritative international organizations, primarily the UN. The parties noted the need to continue the exchange of parliamentary delegations to strengthen the legal framework for bilateral cooperation.
Emphasizing the importance of the work of the joint Intergovernmental Turkmen-Bahraini Commission on Economic, Trade, Scientific and Technical Cooperation, the diplomats considered the possibilities of expanding cooperation between the business circles of the two countries, including attracting investments, holding business forums, and developing partnerships in the oil and gas industry.
In addition, issues of expanding cultural-humanitarian and scientific cooperation were discussed. In this context, an agreement was reached to hold cross Days of Culture this year.
In conclusion, the parties expressed confidence that the meetings held on a regular basis will contribute to the further development of mutually beneficial cooperation in all areas between Turkmenistan and the Kingdom of Bahrain.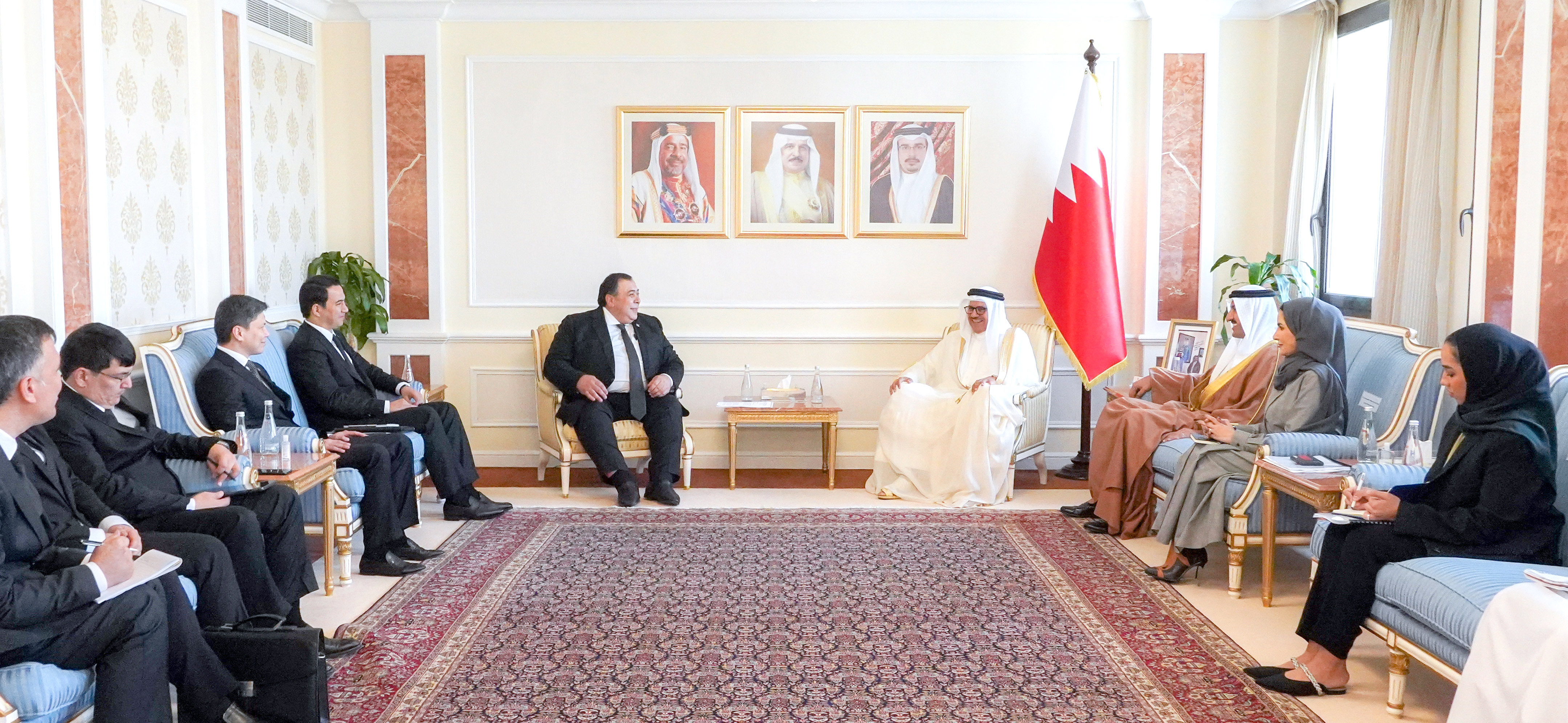 During the visit, the Minister of Foreign Affairs of the Kingdom of Bahrain Abdul Latif bin Rashid Al Zayani received the delegation of Turkmenistan.
During the meeting, the parties discussed topical issues of political-diplomatic, trade-economic, and cultural-humanitarian cooperation between the two countries. It was noted that the organization of high-level visits is an effective mechanism in the development of bilateral relations.
The importance of Turkmenistan's foreign policy activities based on the status of the country's neutrality was also emphasized, which makes a significant contribution to maintaining stability, security and economic growth in the region.